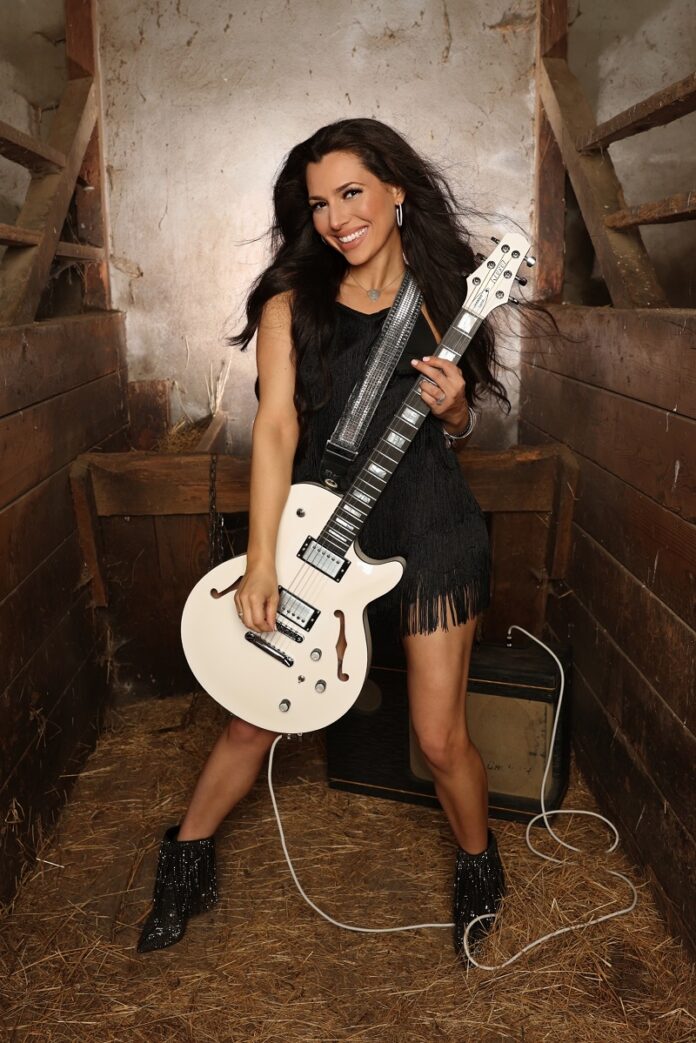 Hailed by American Songwriter as "genre-defying" and praised for her "country arena rock", New York country crossover star Jessica Lynn today releases her brand-new single, 'The Morning Always Comes', from her eagerly awaited 13-track album 'Lone Rider' album (due out on 9th Sept, 2022). 'The Morning Always Comes' is a special song that Jessica is particularly proud of: one which this gifted singer-songwriter reckons to be a personal favourite and best.
https://snd.click/themorningalwayscomes?fbclid=IwAR3s22Sq2Qq–tPiTTiZbbfrNHWAXSm6ZOwwxQujXBjcBD-s5doeb0oWckg
"When I wrote "The Morning Always Comes" I knew it was a song that I had to release" Says Jessica "The feeling of wanting to go to bed each night so badly to see the person you love, only to find them gone every morning is something that I think everyone can relate to deeply. I would describe this new single as Journey meets country music and feel very passionately about combining different styles and genres that I love together, which is one of the reasons why I think I connect with this song so much."
Ramblin' Man Fair here in the UK dubbed Jessica "The New Queen of Country Rock" and over in the USA American Songwriter agreed, not only praising Jessica's strength in "country arena rock" but also acknowledging her "genre-defying" range and appeal: "As a native New Yorker," said the influential magazine, "the artist's foundational country is heavily laced with rock and blues edges, as well as tinges of pop and soul." What's more, as they observed: "Love has its ups and downs and Jessica Lynn has the soundtrack for your emotional ride."
'The Morning Always Comes' shows the truth of that, touching on a particular part of the experience of love, from an unusual, perceptive angle: something Jessica Lynn's eloquent, evocative songwriting has become increasingly adept at doing.
The late-addition track adds another facet to Jessica's songs on 'Lone Rider', from the euphoric, reckless rush found in 'Getaway Car' and the deftly drawn love triangle of 'Better Than That' to the yearning and loss that gets given voice in the power ballad 'Run To'.
Check out Jessica Lynn's brand-new single, 'The Morning Always Comes', and stay tuned for its parent album 'Lone Rider' come September; also, news of her accompanying touring.
Single is now available on all digital platforms now at http://snd.click/themorningalwayscomes
Social Media

https://www.youtube.com/JessicaLynnCountry
https://www.facebook.com/JessicaLynnMusicPage
http://instagram.com/JessicaLynnMusic